Savoury cheese muffins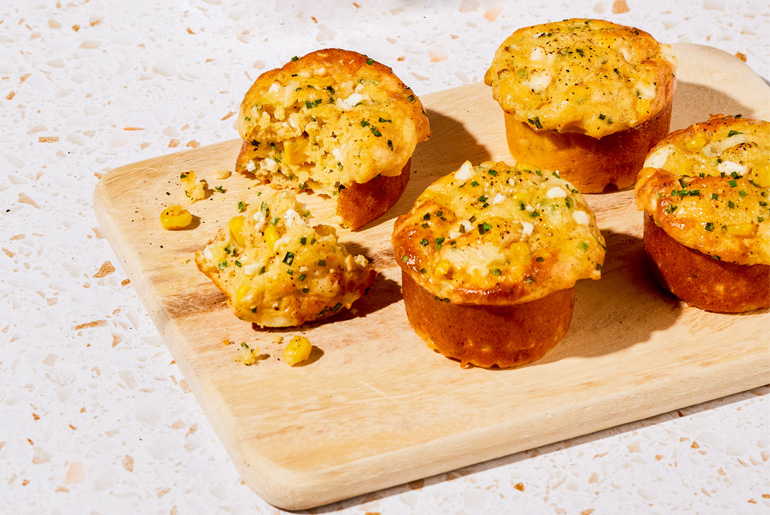 With Protein Bake Mix, there are endless possibilities. Whether you are craving a sweet or savoury snack, we've got you covered. Why not try these delicious savoury cheese muffins? 
Serves: 4

Ingredients:
60 g Herbalife Nutrition Protein Bake Mix
60 g semi-skimmed milk
25 g low-fat yoghurt
5 g sunflower oil or any other vegetable oil
40 g grated reduced fat cheese
25 g feta cheese
30 g sweetcorn
1 egg
6 g fresh chives or spring onions chopped finely
pepper
Method:
In a bowl, mix all the wet ingredients, then add the dry and mix until homogenous
Fill 4 muffin cases (2/3) and bake at 175C for 15-20 mins or until golden brown
 

Energy (kcal)   

 

Fat (g)

Carbohydrates (g)       

 

Fiber (g)

Protein (g)

Per serving

132

5.8

7.3

1.3

12.4
Fat of which saturates (g) : 2.7
Carbohydrate of which sugars (g) : 2.2
Salt (g) : 0.7
*The Protein Bake Mix nutritional profile is unchanged when cooked/heated, however, if other Herbalife Nutrition products are used in the recipes too, some of the vitamin levels in those products may decline by cooking.