Niteworks® Nitric Oxide Supplement Lemon 135g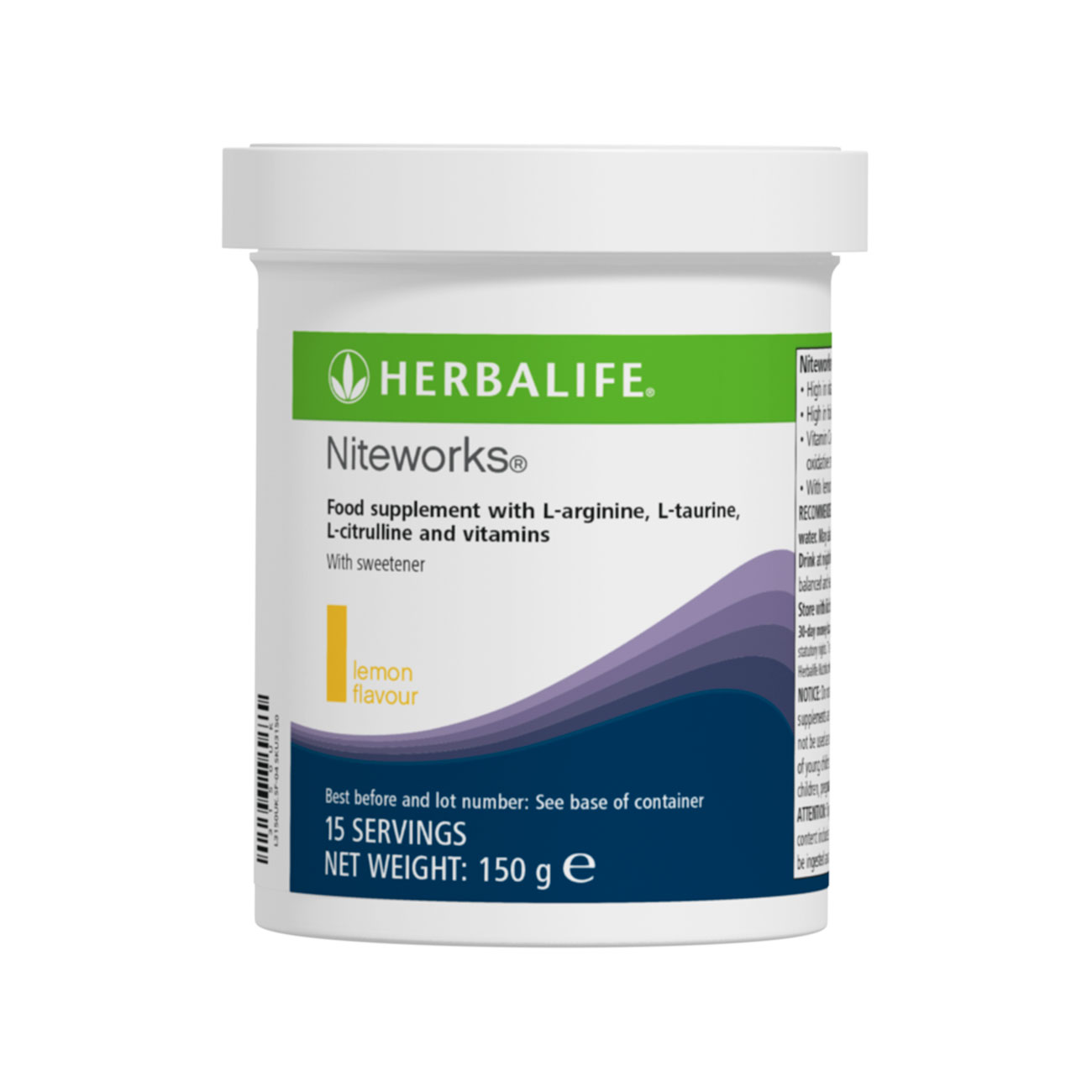 SKU 3150
Recommended Retail Price €101.21
Product Overview
Niteworks® is a night-time food supplement with amino acids L-Arginine and L-Citrulline to help reduce tiredness and fatigue. It's high in folic acid and rich in vitamins C and E to help protect the cells from oxidative stress. 
Key Features and Benefits:
High in vitamins C and E
High in folic acid
Contains lemon balm
Directions for Use:
Mix two scoops (9g) of powder mix with 250ml of still or sparkling water. Drink at night before going to sleep. Niteworks® is night-time nutrition specifically designed for those over the age of 30.
Enjoy this product within a balanced and varied diet, as part of a healthy active lifestyle.