Formula 1 Protein Shake Cookie Crunch 7 sachets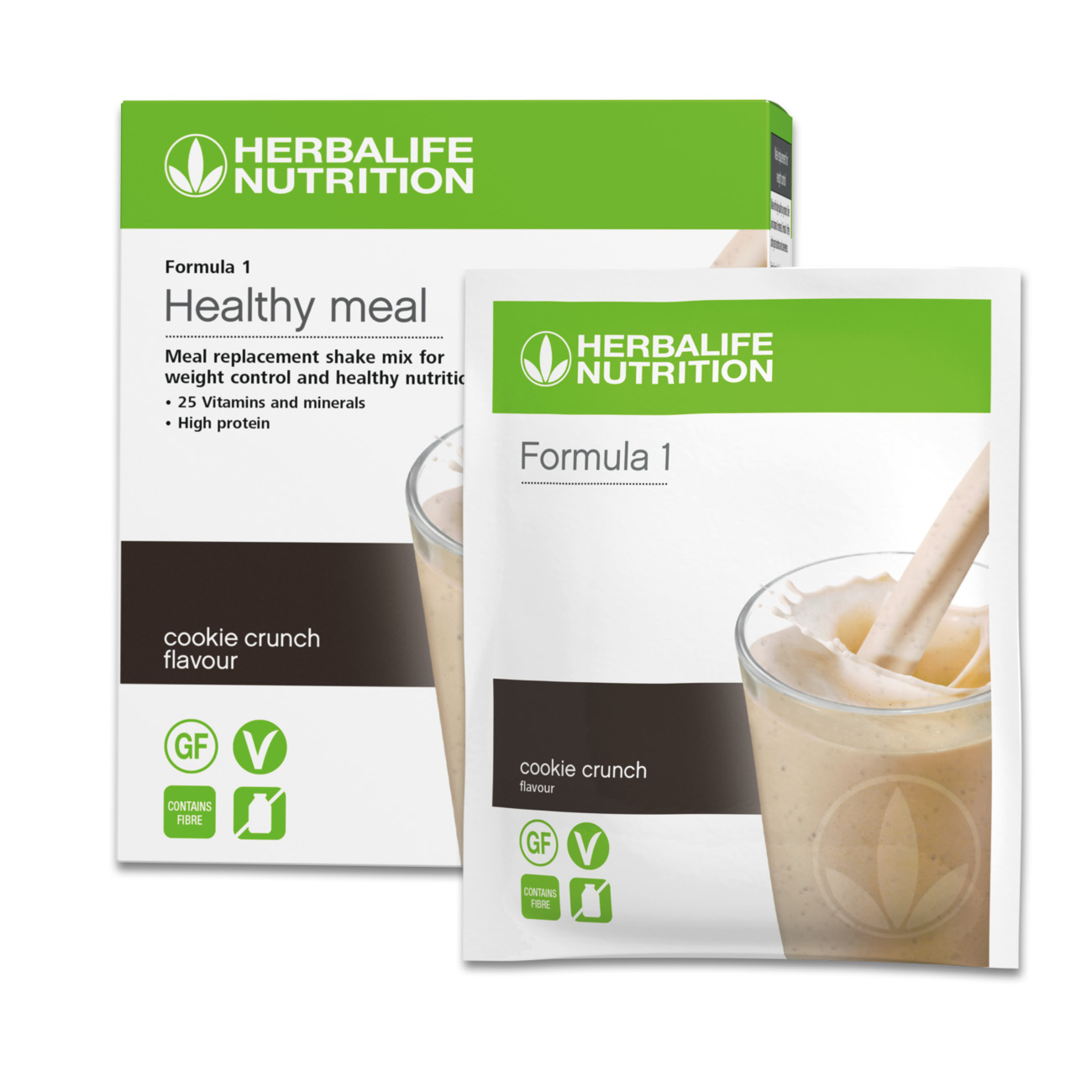 SKU 228K
Recommended Retail Price €20.55
Product Overview
F1 Cookie Crunch flavour is now available in individual sachets.
They come in a box of 7 single sachets, which are easy to prepare and made with high-quality soy protein, fibre, vitamins & minerals.
Same great benefits as regular Formula 1, but now in a convenient sachet. The perfect choice for those on the go.
Key Features and Benefits:
High in protein
Gluten free
Made with ingredients that are vegan sourced
Contains no artificial colours
Formula 1 shake delivers at least a third of your daily recommended intake of 25 vitamins and minerals
Get the nutrients your body needs, while staying committed to your preferences or dietary requirements
Also available in other flavours 


Vanilla Cream , Smooth Chocolate 
When made with 250 ml of semi - skimmed milk per serving:
227 kcal
18 g protein
5 g fibre
When made with 250 ml of fortified soy beverage per serving:
214 kcal
16 g protein
5 g fibre
Directions for use:
Enjoy a Formula 1 shake every day as a nutritious meal. Mix one sachet (26 g) with 250 ml of cold, semi-skimmed milk (1.5 % fat) or for a vegan friendly and naturally lactose free shake, with 250 ml of fortified soy beverage. Looking for a healthy meal without using milk or soy beverage? Try Formula 1 with Protein Drink Mix and water.
Enjoy this product within a balanced and varied diet, as part of a healthy, active lifestyle.