Herbalife24® Prolong Protein Drink Citrus 900g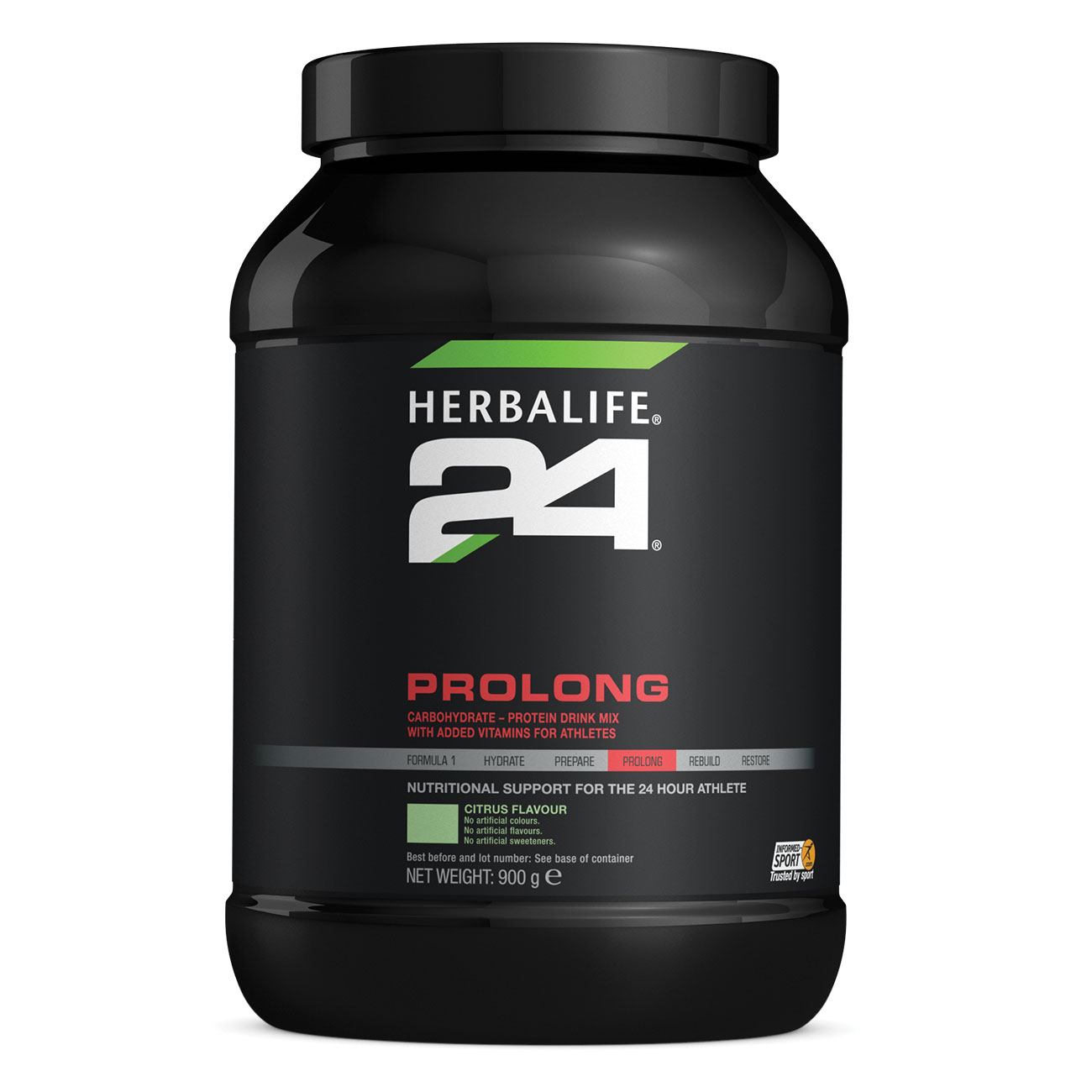 SKU 1435
Recommended Retail Price €75.36
Product Overview
Herbalife24® is the market's first 24-hour sports nutrition line that is used by more than 190 sporting teams, athletes and events around the world to help them perform at their best.
Developed by experts in sports nutrition, Herbalife24® Prolong is a unique carbohydrate-protein drink enriched with vitamins and minerals, making it perfect to take during intensive or extensive exercise. It contains 6.8g whey protein to support the growth and maintenance of lean muscle mass.
Key Features and Benefits:
225 kcal per serving, great for endurance sports
7g whey protein to support growth of muscle mass
Light citrus flavour
No artificial colours, flavours or sweeteners
Enriched with vitamin C and vitamins B1, B3, B6, B12
Directions for Use:
Gently shake the canister before using, as its contents may have settled. Add four level scoops (60g) to 250ml water, shake vigorously and add an extra 250ml water for a 500ml serving. Drink one bottle (500g) per hour during physical activity. 
All Herbalife24® products are fully tested for prohibited substances by an independent third party.
This product should be used as part of a balanced and varied diet, within a healthy lifestyle.