Herbalife24® Pro Sport Restore Multivitamin Supplement 30 capsules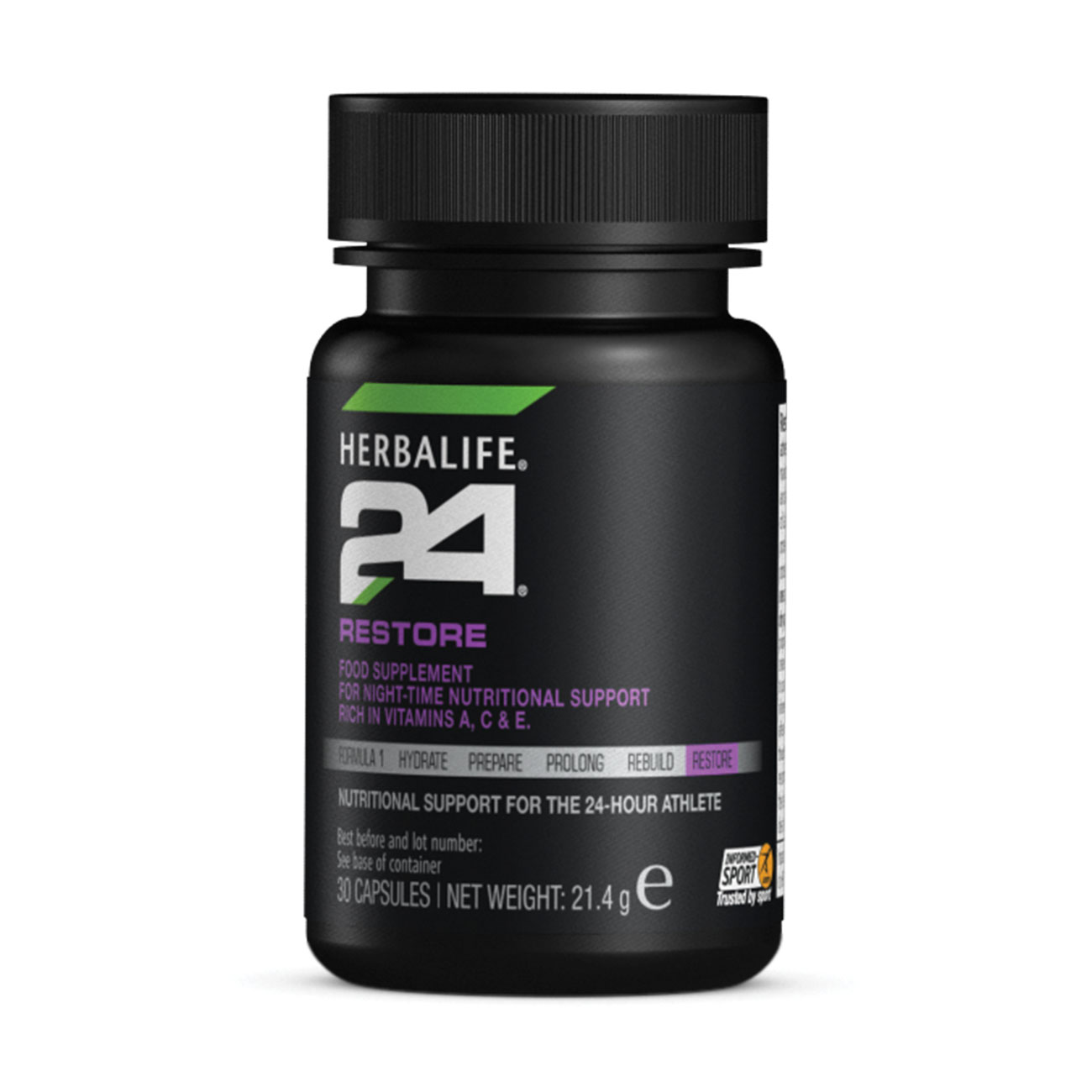 SKU 1424
Recommended Retail Price €46.71
Product Overview
Getting fitter and stronger requires placing your body under stress – but stressing your body can takes its toll. Proper recovery is an essential part of any training programme. Help maximise rest and unwind with Herbalife24® Restore – a food supplement specifically formulated with the needs of athletes in mind to give you optimal nutritional support while you sleep. 
It contains the additional 200mg of Vitamin C needed to maintain the normal function of the immune system during and after intense physical exercise along with Vitamin A to also support the immune system.
In addition, Herbalife24® Restore contains 100% RDA for Vitamin E which works in combination with Vitamin C to protect the body from oxidative stress. Make it part of your bedtime routine along with good quality sleep to achieve your fitness and performance goals.
Train, recover and perform like never before.
Key Features and Benefits:
Contains vitamins A, C and E
200mg vitamin C per capsule
Contains Lactium™ (derived from casein protein)
Easy to swallow capsule
Developed by experts in sports nutrition
Directions for Use:
Take one capsule with water at night before you go to sleep.  All Herbalife24® products are fully tested for prohibited substances by an independent third party. 
This product should be taken as part of a varied and balanced diet and consumed as indicated on the label.
To learn more about Lactium™ visit www.lactium.com.