AloeMax Aloe Vera Drink 473 ml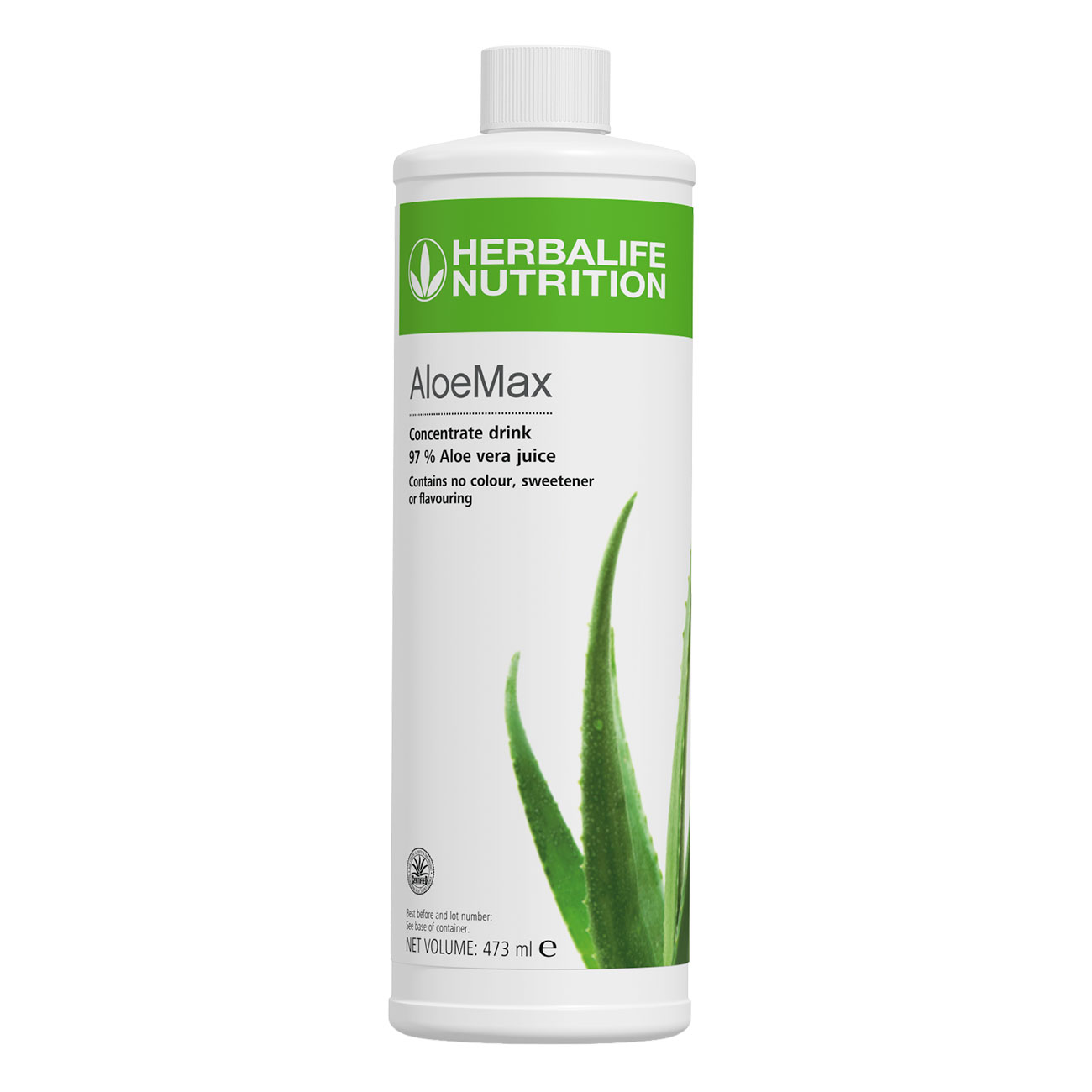 SKU 1196
Recommended Retail Price €58.53
Product Overview
Herbalife Nutrition's hand-picked Aloe Vera leaves are carefully selected to ensure you receive a high-quality product that exceeds industry standards. Our AloeMax undergoes extensive tests which guarantee that our products always deliver the highest level of quality and purity.
AloeMax contains 97% Aloe Vera juice and has no colours, sweeteners or flavours, making it the ideal addition to your daily health and wellbeing plan.
Key Features and Benefits:
Contains 97% Aloe Vera juice derived from the whole aloe leaf
Contains no colours, sweeteners or flavours
Suitable for Vegetarians and Vegans
Only 2 calories per serving
The Aloe juice is extracted using cold pressing, obtaining a high-quality product 
Certified by the International Aloe Science Council (IASC)
Directions for Use:
Enjoy the refreshing taste of AloeMax in the morning or throughout your day. 
Shake well before use and mix 3 capfuls of AloeMax (15 ml) with 120 ml of water. To enjoy with a litre of water, mix 120 ml of AloeMax with 1 litre of water.