Herbalife SKIN Hydrating Eye Cream 15ml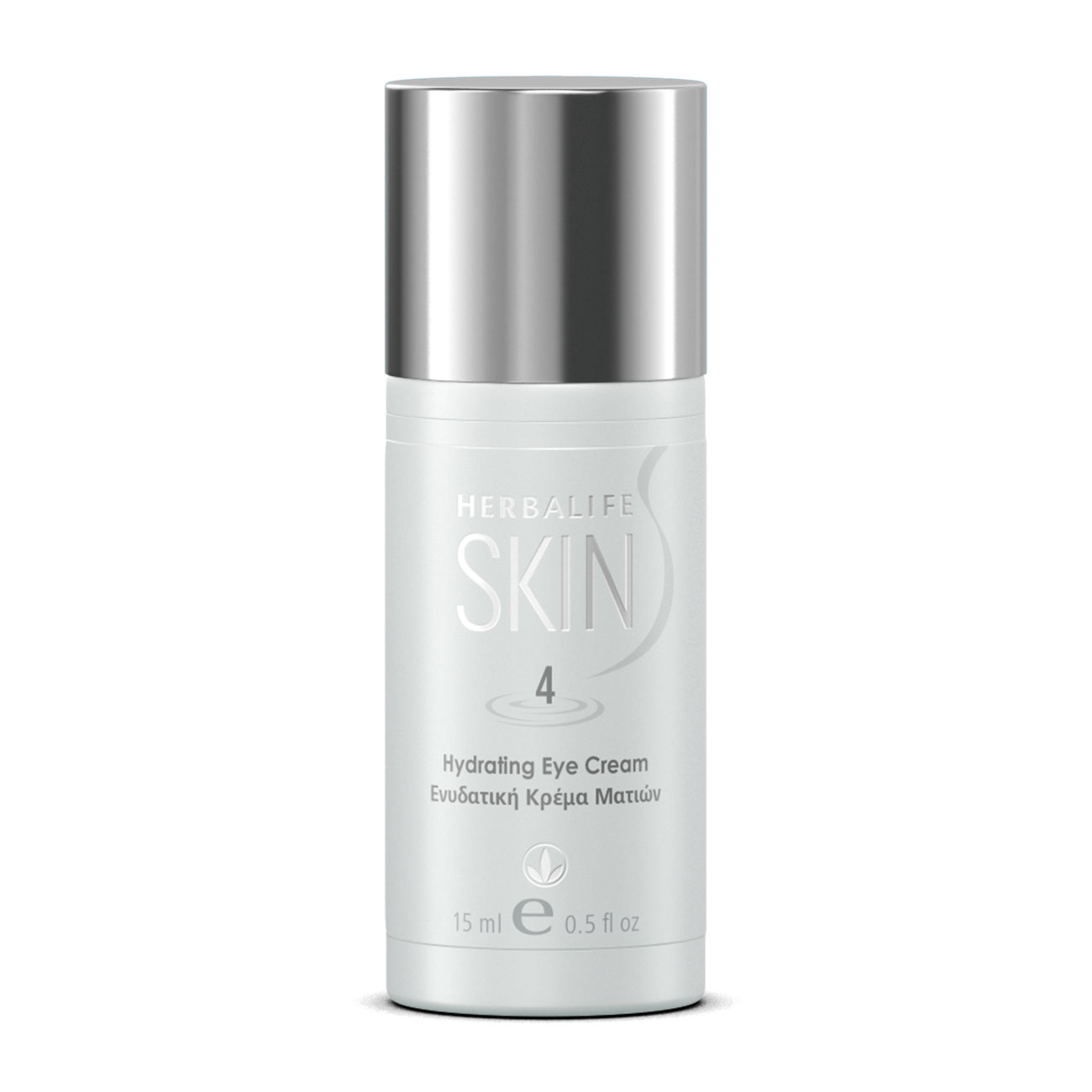 SKU 0771
Recommended Retail Price €48.08
Product Overview
Our Hydrating Eye Cream is exclusively formulated with Vitamin B3, antioxidant Vitamins C, E and Aloe Vera, Macadamia nut oil and Cucumber extract to help diminish the appearance of fine lines and wrinkles around the eyes.* 
The skin surrounding the eyes is an area with lower amount of sweat and oil glands, which makes it highly susceptible to dehydration. Suitable for all skin types, our Hydrating Eye Cream has been clinically tested to show a significant increase in the skin's moisture over eight hours.**
Key Features and Benefits:
No added parabens
No added sulphates
Dermatologically tested
Suited for all skin types
Cruelty-free
Directions for Use:
Gently pat the cream under your eyes using your ring finger until it is fully absorbed into your skin. Use in the morning or evening as part of your daily skin routine.
*Clinically tested on subjects for skin roughness measured by Visioscan at intervals of zero, seven and 42 days.
**Tested on subjects measuring skin moisture levels at eight-hour intervals. Skin of 100& of subjects showed significantly higher levels of moisture over baseline after eight hours.