Personalised Protein Powder 240g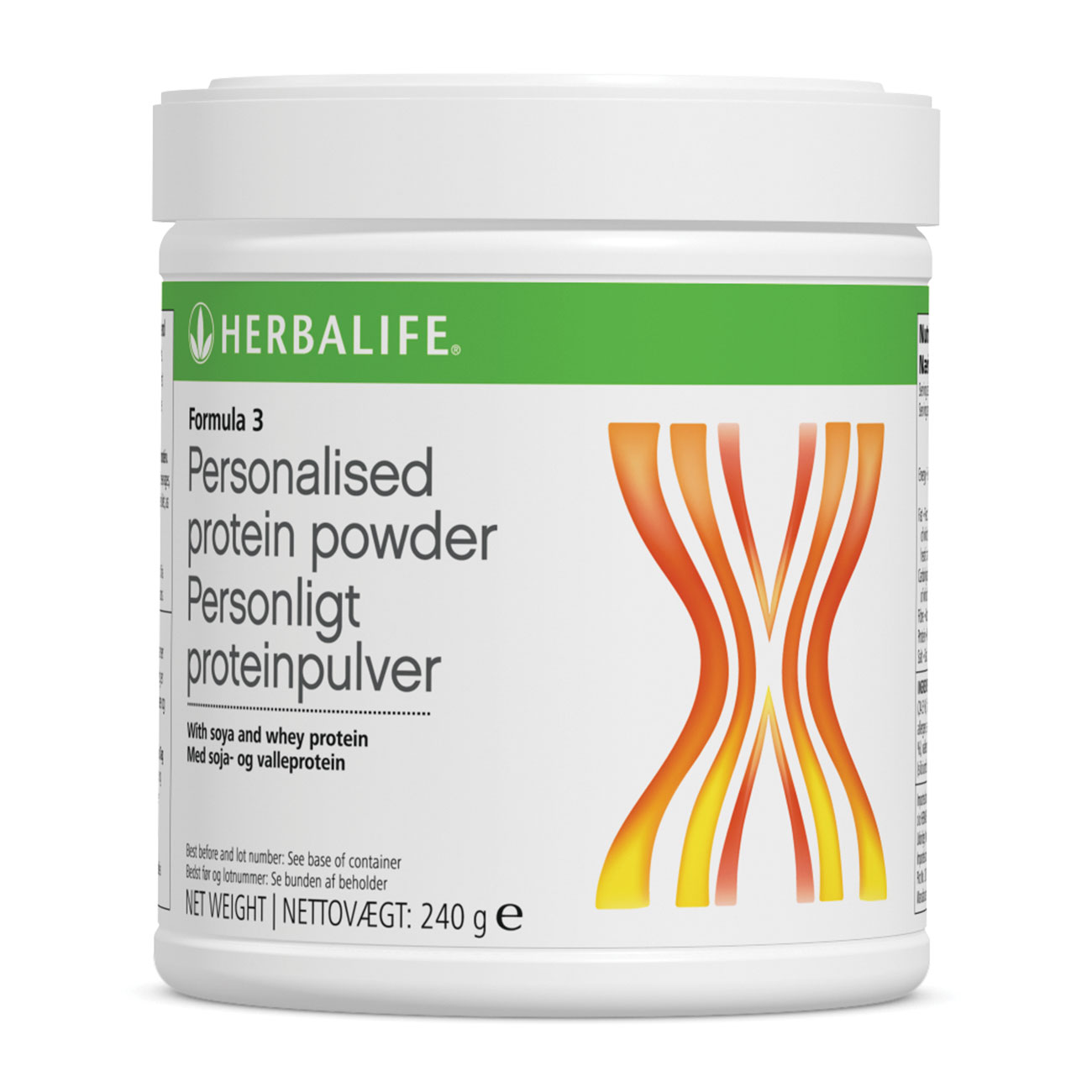 SKU 0242
Recommended Retail Price €44.49
Product Overview
Protein is one of the major nutrients found in our food, being a key element of a balanced diet. 
Boost your protein intake with our Personalised Protein Powder, a high-quality protein blend that fits in with your lifestyle and nutritional needs.
It is a rich source of soy and whey protein* with a plain and unsweetened formula that can be stirred into foods and beverages or added to your favourite Formula 1 shake, as an easy way to personalise your daily protein intake.
Key Features and Benefits:
5g high-quality protein per serving (soya and whey)
Plain, unsweetened blend
Directions for Use:
Gently shake the canister before using as contents may settle. One level teaspoon (6g) of Personalised Protein Powder contains 5g protein. We recommend having one to four servings throughout the day. 
This product should be used within a balanced and varied diet, as part of a healthy active lifestyle.
*Protein helps to build lean muscle mass and maintain healthy bones.