High Protein Iced Coffee Latte Macchiato 308g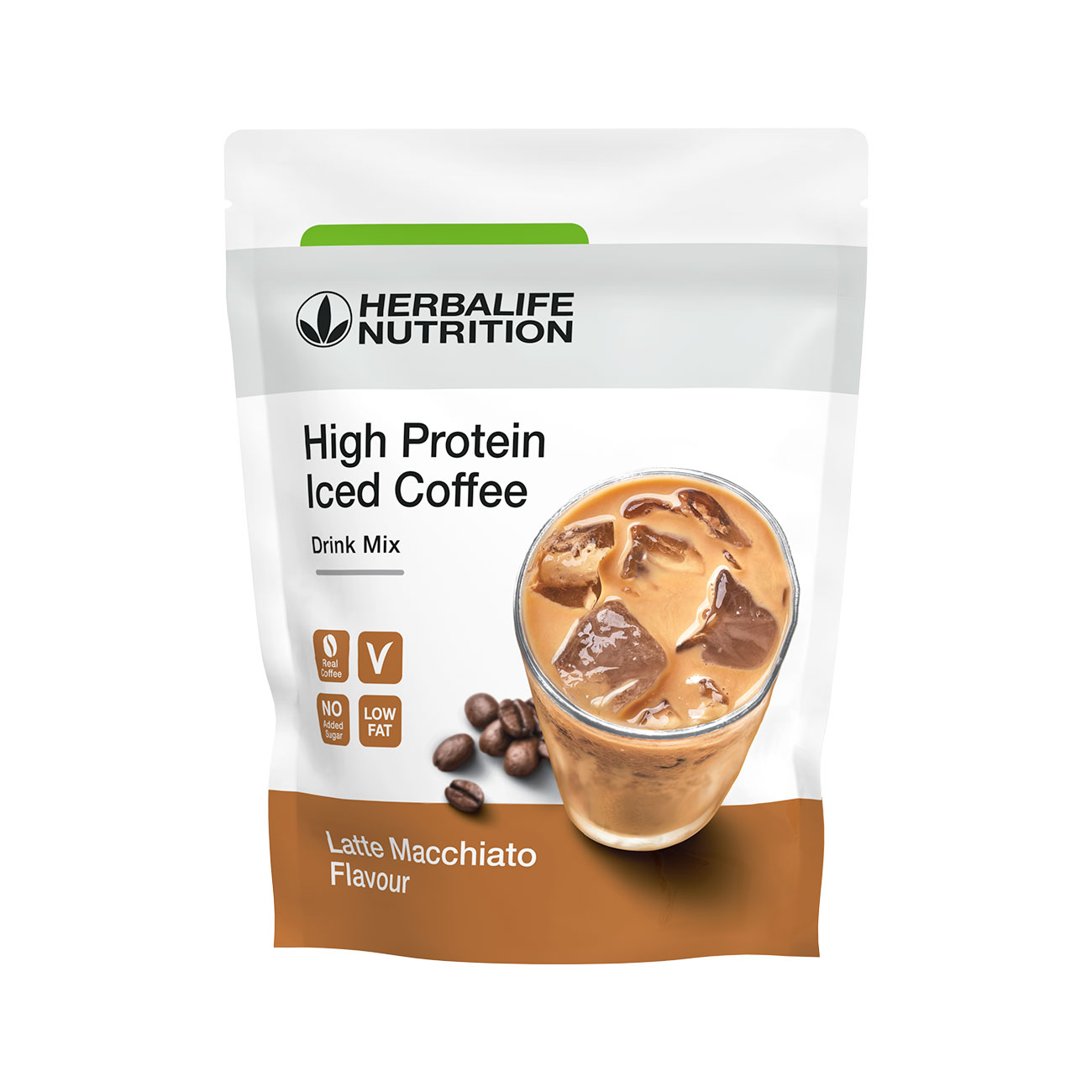 SKU 012K
Recommended Retail Price €60.57
Product Overview
For all the coffee lovers, go-getters, dreamers with deadlines, multi taskers and explorers – this one's for you!
It can be challenging to find a delicious and healthier iced coffee drink that's not packed with sugar, fat and calories.
We took two ingredients we all know and love - protein and coffee - and blended them to create a drink that is deliciously refreshing. Whether you are on-the-go, or just need a caffeine boost, reach for a glass of High Protein Iced Coffee Latte Macchiato.
Key Features and Benefits:
Our High Protein Iced Coffee Latte Macchiato flavour combines 100% Robusta espresso coffee beans with the benefits of 15g of quality protein per serving.
Expertly brewed for a smooth and bold Latte Macchiato that's full of flavour, you can now satisfy your coffee cravings while boosting your protein intake!
 15g whey protein
 80mg caffeine
 Only 80kcal 
 Low fat
 Suitable for vegetarians
 No added sugar
 No colours or preservatives 
 Made with real coffee beans for an authentic coffee taste
At just 80kcal per serving, our delicious blend of coffee and protein can help you keep up with all of life's adventures without compromising your nutrition goals!
Take us with you everywhere and we will take you further.
Directions for use:
High Protein Iced Coffee Latte Macchiato is a delicious drink that can be enjoyed at home or on-the-go for when you need it most. It's perfect to have at any time of the day.
Fill a shaker cup with 250ml cold water and add 2 scoops of High Protein Iced Coffee Latte Macchiato mix. Shake well, pour over ice and enjoy.
If you don't have a shaker cup, blend on low speed for 5 seconds.
Enjoy this product within a balanced and varied diet, as part of a healthy active lifestyle.